Meet Terene
Terene's world fell apart when she was unable to keep working due to her 9-year-old daughter's escalating health issues.
The 34-year old scientist is a solo mum who worked as a laboratory chemist. She was commuting for four hours everyday, when her daughter, who has a serious blood disorder called Sickle Cell Anaemia, was also diagnosed with epilepsy.
Her daily seizures meant that Terene had to stop working.
"If my daughter had a seizure, I was two hours away," she says
"I did the necessary applications and managed to secure a disability benefit for my daughter but I was told that I wasn't entitled to income support, carers allowance or housing benefit," she says.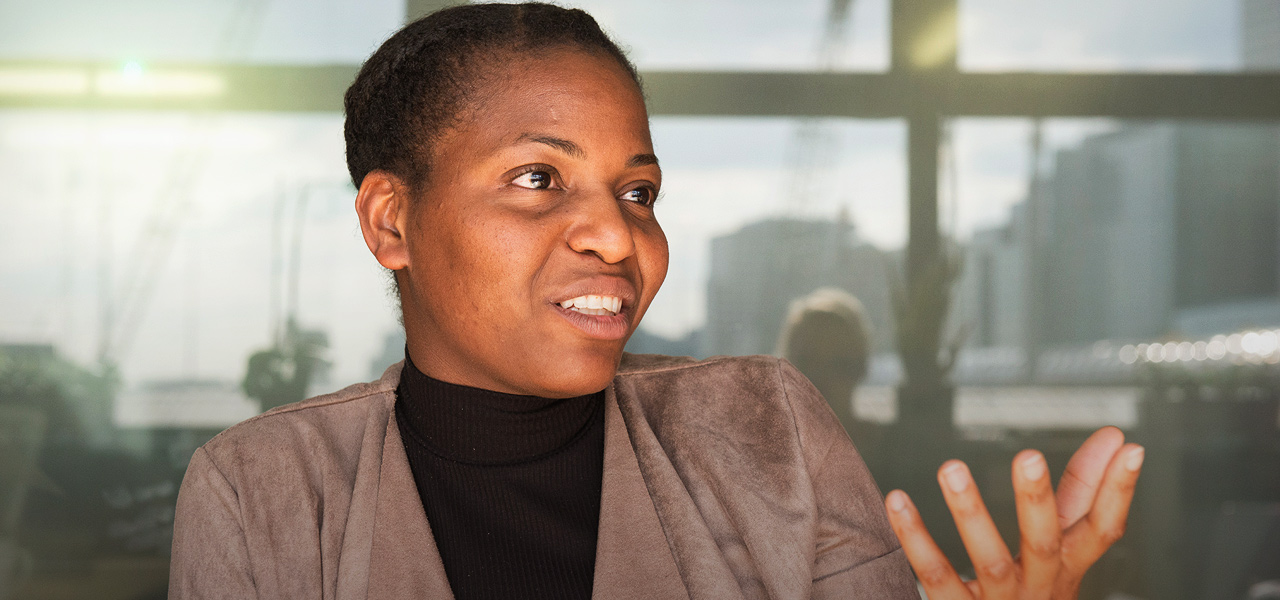 "The security blanket (of work) was completely removed. All of this was new territory to me because I've always worked and I didn't like it. It just felt very uncomfortable."
By the time she was referred to the First Love Foundation by a partner agency, Terene had been living off her credit cards for 6 months and was facing eviction due to rent arrears.
"I think you need to walk a mile in somebody's shoes before you start judging them because everyone's situation is different."
Terene
Former First Love Foundation Client
Within a week, Through our Advice & Support service, Terene was helped to get all the benefits and support she was entitled to. We were also able to secure a small emergency grant from the local authority to help her get back on track.
"I didn't know that what I had been told was wrong. If you talk to the wrong person, it can throw you and mess you up. But after speaking to them I felt like I wanted to cry. I felt I was in good hands and I felt reassured," Terene says. "They are helping people get back on their feet. It's not just a handout. Unless you are in the situation, you don't know all the things that are available to you."
With her rent arrears now cleared, Terene hopes to get a new job in the future but at the moment she is focusing on her daughter's health.
"I do pride myself on working and getting things for myself. But when you have a child who isn't 100%, you do have to relook at things and reconsider."
How you can help
Want to help the local community? There are lots of different ways to get involved.

Donate money
We know that not everyone has the time to volunteer with us or organize a food drive. You can help us support the people in need by donating money today.

Donate time
We have a very small team, so any time you can give will make a difference – from helping at our office, supporting as an interpreter for non-English-speaking clients, providing your graphic design or filming expertise for our social media posts, and so much more. We couldn't do it without you.