About First Love Foundation
We're here so no one has to face crisis alone. Since 2010, we've helped thousands of people in one of the UK's most deprived boroughs get their lives back on track. We're more than a foodbank – that's just one of the things we do.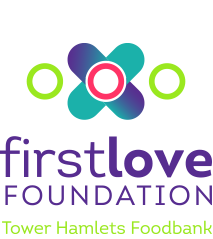 We work to tackle hidden hunger in Tower Hamlets, by providing emergency food support to people facing crisis.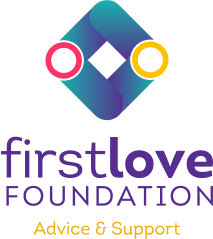 Together with our partners, we provide advice and support to help people get back on the path to living sustainable lives.
Out of the 326 local authorities in England Tower Hamlets is 99% more deprived than all others.
* IMD 2010
Children living in poverty*
Tower Hamlets has the highest rate of child poverty in London
*End Child Poverty 2016
Out of all Tower Hamlets' households, 14% have a combined income of £15,000 per year.
*CACI 2017 data
A fifth of Tower Hamlets' residents are paid less than the Living Wage (£13,650) which is 86% less than an average Canary Wharf worker's salary.
*London Poverty Profile
How you can help
Want to help the local community? There are different ways to get involved.

We know that not everyone has the time to volunteer with us or organise a food collection. You can help us support people in crisis by donating money today.

We are a very small team with many volunteers who help us every week. We have been overwhelmed by the amount of volunteer applications received, so there are currently NO opportunities available. In the meantime, please consider donating money to help people facing crisis.

We always need donations of non-perishable foods and toiletries. From a few cans to an office food collection, we appreciate every donation and it goes a long way to make a difference.
Fundraise
Help us transform lives – from crisis to sustainably. There is no limit to what you can do, from a bake sale to a 10k run your efforts will help give a local person in crisis much more than food, but hope for the future.
"I feel like I have a voice and I feel like my voice is being heard. It's not a whisper anymore."
Lorna
single mum of three
"I'm so very grateful to the First Love Foundation charity – and for the great and important work that they do for other people."
Alena
mother of two
"I think you need to walk a mile in somebody's shoes before you start judging them because everyone's situation is different."
Terene
single mother of one
How you can help
Want to help the local community? There are lots of different ways to get involved.
We can't do it alone
We work with the Child Poverty Action Group, the London Borough of Tower Hamlets and a network of over 250 organisations. Together, with our corporate partners, volunteers, local schools and churches we transform lives and work towards building a stronger community.
Want to refer someone?
If your organisation would like to refer someone in crisis, get in touch to find out how you can partner with us.