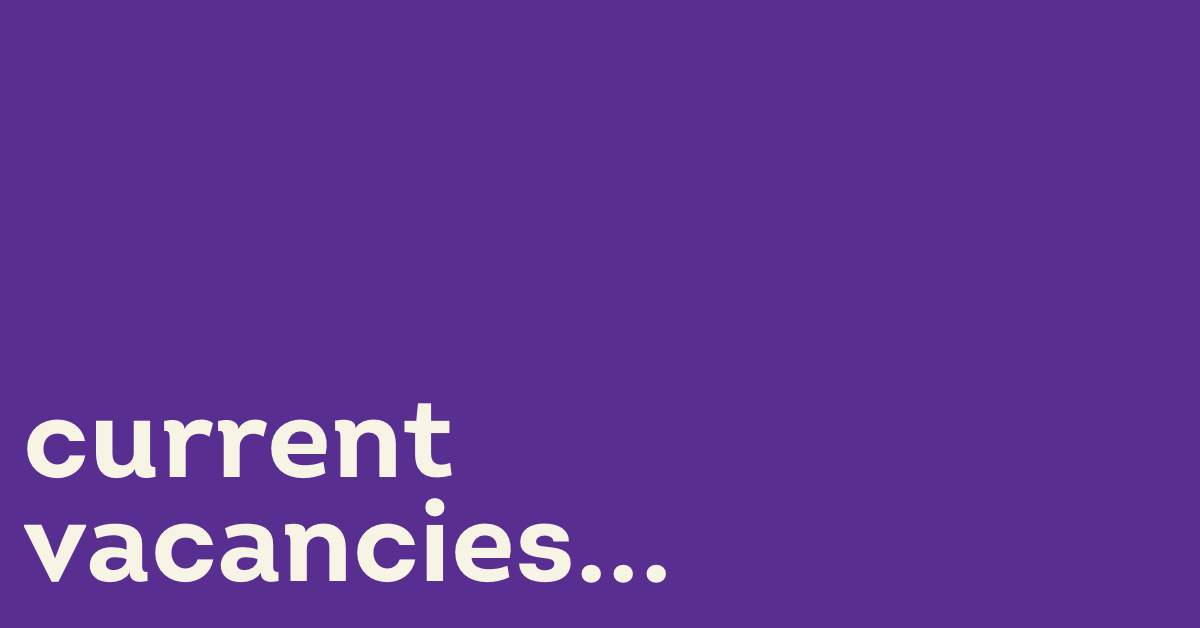 Marketing and Communications Manager

Location: Poplar Business Park, London E14 9RL.  Currently following a hybrid model of work.
Salary: £33,000 – £35,000 per year
Contract, 12 months (with possibility of extension), Full-time
Key benefits:
Contributory pension scheme
25 days annual leave excluding bank holidays (pro rata)
Development and training
Compassionate and sick leave
Day 1 flexible working
Job description summary
We seek a highly driven, strategic thinking, creative and experienced marketeer who is passionate about tackling social injustice and keen to shift the dial on poverty in the UK.   A key part of this role will focus on campaigning for change through powerful and disruptive communications.
This exciting new role within the External Relations & Development Team offers the opportunity to play a key part in shaping and delivering our marketing and communications strategy.  Your role will also support our fundraising and business development strategy.  You will be experienced in developing a marketing strategy and have a solid background in leading campaigns designed to raise awareness and challenge current thinking (ideally on poverty).
A key part of the role will focus on raising awareness of our unique poverty tacking model while challenging the current narrative on poverty.   We are a small yet well-established and ambitious team, respected for our work over the past 11 years.  We continue to be trail blazers on a mission to effect big changes in the world of poverty.
You will be joining a professional staff team who are based in Poplar, London but are currently following a hybrid model of work.
Applications are encouraged from those with lived experience.
An Occupational Requirement exists for the post-holder to be supportive of the Christian values, purposes and aims of First Love Foundation in accordance with the Equality Act 2010
Responsibilities:
Marketing
In conjunction with the Head of External Relations and Development, develop the marketing strategy to determine key marketing, comms and fundraising objectives in support of the five year strategy.
Lead on developing and delivering thought-provoking, memorable marketing campaigns to grow and retain donors and shape a new narrative on poverty.
Work with the Digital Marketing & Comms Executive to find ways for digital and other forms of communication to build First Love Foundation's profile, share of voice and ability to influence the narrative on poverty in the UK.
Use insights from Salesforce, plus digital media analysis from our digital platforms, to strategically manage digital marketing activity, ensuring the Digital Marketing & Comms Executive leverages the potential of digital to expand the reach of First Love Foundation.
Manage relationships with mid-range corporate supporters and forward corporate volunteering opportunities to the Digital Marketing and Comms Executive.
Be pro-active in identifying and cultivating corporate partnerships that fit with the First Love Foundation vision, and forward senior-level opportunities to the Head of External Relations and Development. Support the Head of External Relations and Development on the drafting of partnership agreements.
Support the Head of External Relations and Development on the design and production of reports and social media assets, ensuring they are on brand and presented in the most eye-catching way possible.
Be the curator of the First Love Foundation Brand, ensuring that the mission of our work permeates the entire organisation and is reflected in our services, our behaviours and in our key messages.
Communications
Create and deliver a strong communications presence that builds First Love Foundation's profile as a trailblazer in tackling poverty, creating strong messages about the drivers of poverty, the pinch points in the current system, and the need for systems change.
Lead on externally related communications, including social media and press, proactively seeking new PR opportunities, supporting the Chief of Staff with good gatekeeping of press and PR opportunities, assessing whether there exists good alignment with our cause, sharing ideas as to how that fit could support our position, and securing those opportunities with the press.
Lead on key stakeholder communications, including donors, referral partners, corporate supporters and other stakeholder groups, ensuring they are kept aware of our work, our programmes and the impact we achieve.
Create and edit audio, video and images via Adobe programmes when required.
Monitor the external environment across social media, online and in the press and develop a good understanding of the political landscape, emerging trends in poverty and the ambitions of other poverty tackling charities.
Support the CEO and the Head of External Relations & Development with the most up-to-date insights and materials to showcase our work while ensuring consistent alignment with key messages.
Attend sector-specific events when required and use social media as appropriate to raise the profile of the First Love Foundation.
Maintain a continuous record of First Love Foundation media and social media activity and coordinate press, information packs or PowerPoint presentations for CEO press interviews, Council meetings, corporate presentations and new business development meetings.
Leadership
Provide leadership and managerial support to the Digital and Communications Executive in their delivery of:
successful campaigns to drive awareness and support of our work
engage with donors and co-ordinate fundraising events
ensure up to date content on First Love Foundation's website and social media accounts
Other duties
Carry out any other duties as requested by the Head of External Relations and Development or SMT.
Person Specification
Ideally from a poverty-tackling or campaigning background, you will be able to demonstrate significant effectiveness in previous roles and the ability to design and deliver successful, end-to-end, marketing and communications plans, including the running of successful campaigns that challenge current thinking.
You are comfortable managing and overseeing many projects at one time and you are used to working in a fast-paced, challenging environment, such as a start-up or small charity.
You are comfortable presenting and pursuing new and out-of-the-box ideas.
You should be familiar with running all aspects of digital marketing and comfortable outsourcing to a team of designers.
Additional responsibilities as periodically assigned.
Essential Skills and Experience
Experience
Extensive experience in, and a passion for, digital marketing and public campaigning
Significant experience with a high level of proficiency in digital marketing, as well as brand positioning
Solid experience in campaigning on societal issues, with demonstrable experience of shaping change
A clear ability to design and execute on a digital marketing strategy
Entrepreneurial outlook and creative flair
Demonstrable track record of success in previous roles
Solid project management experience
Very strong digital and communications skills with a good grasp of brand, positioning and messaging
Skills
Project management skills required
Preferably a minimum of two years' experience in fundraising
A better than basic understanding of InDesign or Photoshop
Ability to identify target audience preferences and trends
Sound knowledge of mail campaign software such as Mailchimp or Active Campaigner and CRM systems (ideally Salesforce).
Excellent interpersonal and written skills
Proactive and dynamic with a positive 'can do' attitude and a clear focus on outcomes and impact
Highly creative and innovative
Good problem solver and excellent attention to detail
Good team player who works well under pressure and to deadlines
High levels of emotional intelligence
Educated to degree level, ideally with a CIM qualification
General
Promote the values of First Love Foundation, participate as a full member of the team and where appropriate support initiatives and activities across the whole organisation.
Undertake any other appropriate duties as requested by the management team.
Committed to the Christian beliefs of the organisation.
Lead devotionals and prayer at team meetings
Application Instructions
If you're keen to be part of this effort and believe you have the right expertise, passion and dedication, we'd like to hear from you.
Send your CV and a covering letter of not more than two A4 sides, detailing how you meet the job description and person specification, and email it to: recruitment@firstlovefoundation.org.uk  Applications without a covering letter will not be considered.
More about First Love Foundation:  First Love Foundation