Meet Alfred
Alfred feels like the First Love Foundation saved his life.
He only had £10 a week to spend on food when he was referred to our Advice and Support Service.
Out of work for 3 years and struggling to live on a low income, Alfred's income had been drastically reduced following the introduction of bedroom tax. After it had been deducted from his benefit, he was left with just £43 a week to cover all his utilities, council tax and other living costs. "I was eating a sandwich, maybe once a day. You've got to make £10 last a week before you get paid again."
Although looking for work, Alfred was struggling with confidence and losing hope.
"It's no joke. When you don't eat properly you starve. You lose your self-esteem and everything. I was sending out my CV 15 times a day to companies. Sometimes you get replies back and sometimes you don't."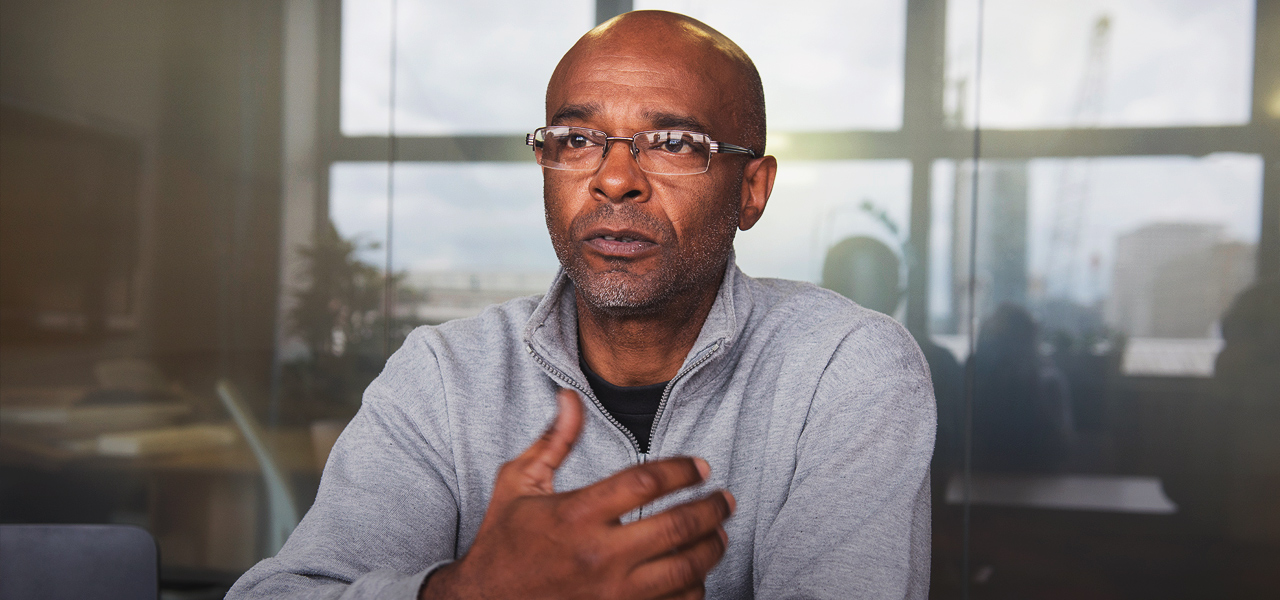 When Alfred came to the our crisis intervention service he was stressed and had to bring a friend with him to speak on his behalf. He was referred because he had three months' of rent arrears.
"I was stuck for words and my friend had to explain my situation and try to give me some support. I was really down, embarrassed, upset and ashamed," he says.
With our help, his bedroom tax was put on hold for three months and he was given financial support to help him get back on track. Alfred says he thought they would just give him food and then say goodbye.
"People think it's just an organisation that gives you food. But I felt like I wasn't alone anymore."
Alfred
Former First Love Foundation client and volunteer
Shortly after, Alfred asked to volunteer at First Love Foundation to give back to the community and get some work experience to help him find a job.
"I was very happy to volunteer with them. It was a way to use my time when I had nothing else to do. It was my way to give something back to society and to the First Love Foundation for pulling me through. I liked volunteering with them because they are good people. It was a nice atmosphere and I could meet other people." Alfred's confidence and wellbeing grew over the following weeks as he learned new skills working as part of the team. "They changed my life because they made me see another side to society, the good side. Their support has made me stronger and given me some confidence in myself."
Alfred was invited to apply for a job with a local company that had contacted the charity looking to recruit. The charity helped him with interview preparation and he was offered the job. He is still in the same job more than two years later.
"Looking back," Alfred says; "The First Love Foundation saved my life. Volunteering with them really helped me to open up. I would recommend that people try it."
How you can help
Want to help the local community? There are lots of different ways to get involved.

Donate money
We know that not everyone has the time to volunteer with us or organize a food drive. You can help us support the people in need by donating money today.

Donate time
We have a very small team, so any time you can give will make a difference – from helping at our office, assisting at our intervention centre as an interpreter for non-English-speaking clients, providing your graphic design or filming expertise for our social media posts, and so much more. We couldn't do it without you.