Meet Sandra
After being connected with local agencies who helped her deal with her debts and get a flat of her own, she started volunteering at First Love Foundation.
Make a donation
Your donation will help someone overcome crisis.
Who do we help ?
We help people in crisis. We define crisis as not having enough money to provide food and other life essentials for yourself or your family.

The people we help experience crisis for various reasons. This could be due to illness or family breakdown, right through to struggling with debt or a sudden loss of income.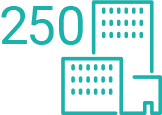 We partner with well over 250 agencies who are best placed to identify people in Tower Hamlets, Shoreditch and the City who are facing crisis – like social workers, GPs, schools and churches. When they see someone in crisis, they can refer them to us for welfare rights advice and support.

Want to refer someone? If your organisation would like to refer someone in crisis, get in touch to find out how you can partner with us.
How we use your donation
As an independent charity we are totally reliant on the generosity of our supporters.
Whether an individual donor, a corporate supporter, a school, a faith institution or other group, we are extremely grateful to all who support us in our mission to end poverty in Britain.
Thanks to the invaluable generosity of our donors, alongside a number of restricted grants from trusts and foundations, we are able to run our Advice and Advocacy Service.
Here are some of the organisations that have supported us over the past 14 years:
Funders & Partners | First Love Foundation
If you are a corporate group, charity trust or charity foundation wishing to find out how you can support us, please email us at partnerships@firstlovefoundation.org.uk