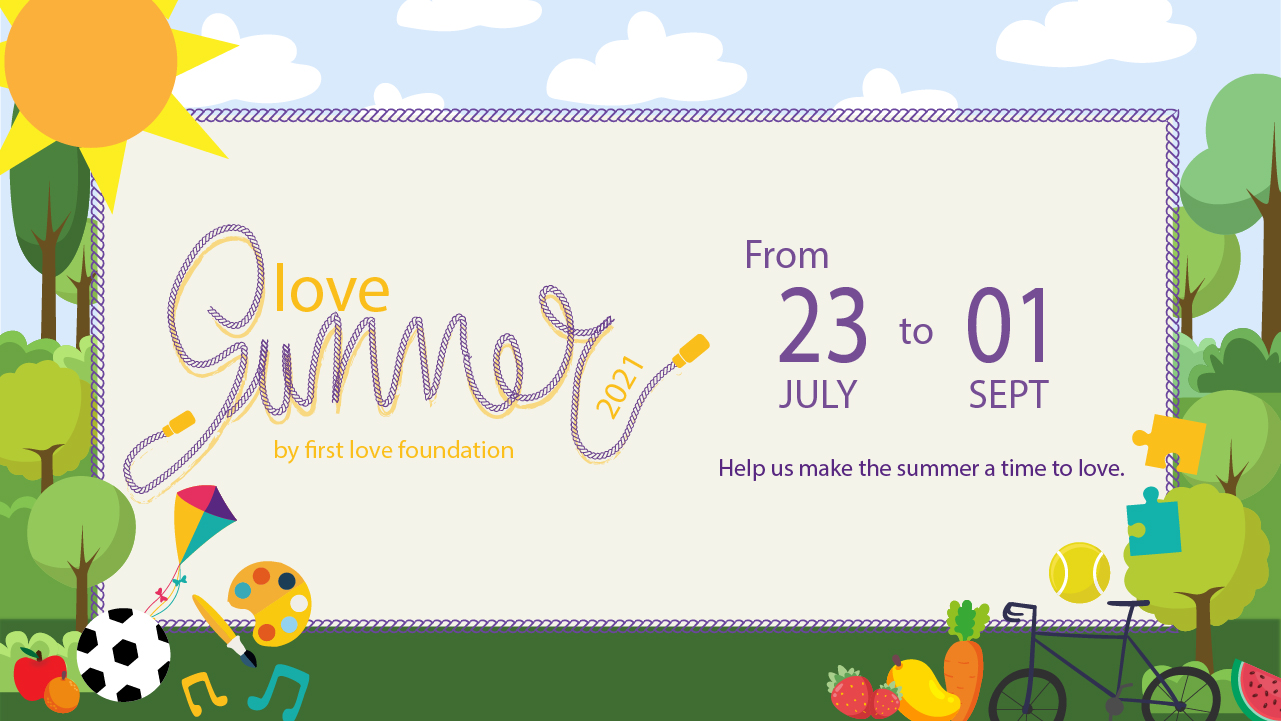 It's that time of year again! With our Love Summer 2021 programme ready to go – we need your support to help bring it to life!
Why Love Summer?   
For families in poverty, the financial pressures of keeping children entertained and fed make the summer holidays an incredibly difficult time.  We want to make the summer a time to love.

As always, we want to tackle this holistically, working with families to transform their lives beyond just the holidays. Whilst we expect much of the country to be focused on solely food support, we remain focused on resolving the underlying crisis and creating a path out of poverty.
After running the programme remotely in 2020, this year we are planning an extraordinary face-to-face Love Summer to support 45 families, twice a week for the six-week holidays. In order to achieve such an ambitious task, we're going to need your help.
What is Love Summer?  
It's a key part of our core work, an intensive programme that runs from June through to September with its main aim of transforming the lives of 45 families.
In June, 45 of the most in need, hard-to-reach families will join the programme. The process of unpicking the complex, underlying causes of poverty starts here. As always, this remains the most important, time-intensive part of what we do.
By the time the families join the face-to-face programme from 22nd July onwards, they will be in a better position to enjoy the  6-week programme we have planned.
Love Summer is a chance for the whole family to have 2 days each week worry free. We provide a healthy and nutritious breakfast and lunch, various activities for children such as seed planting, sports, art classes and more. Whilst children are kept entertained, parents attend a series of support workshops – such as CV writing, confidence building, cooking and other focus groups tailored to help them rebuild their lives in a meaningful way.
Love Summer is also a chance for community building; for parents to meet, speak and connect with other people who are facing similar challenges.
The same expert Project Workers who welcome the families onto the programme will remain with them throughout Love Summer and will provide as much support as needed beyond the programme, until the family's life is back on track.
How you can help  
Are you or your organisation interested in supporting Love Summer 2021? There are various ways you can get involved! Please contact Melanie for more information at partnerships@firstlovefoundation.org.uk