About us
We're here so no one has to face crisis alone. Since 2010, we've helped thousands of people in one of the UK's most-deprived boroughs get their lives back on track. We're more than a foodbank, that's just one of the things we do. From the moment someone walks into the Tower Hamlets Foodbank, we sit down with them to listen to their story and find out why they are facing crisis in their life. We work to ensure they leave that same day with more than just food – our Advice & Support team ensure they leave with the start of a solution. By working with our partners, we provide support to those who need it, helping them get back on the path to sustainable and independent living. Together, we work to transform lives and build stronger communities.
"Let us not love with words or speech but in actions and in truth."
1 John 3v18
Our manifesto
We believe everyone deserves to be loved. We don't turn our heads away. We don't close our eyes. No one should feel desperation. No one should feel unloved and alone. No one should slip through the cracks. We put more than meals in bellies. We put hope in hearts. We put lives back on track. We open eyes and make others feel empathy. We are the bridge between crisis and resilience. We turn fear into confidence. We help people take control of their own lives. We empower them to start living again. Because everyone has the right to be loved.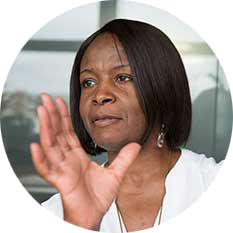 Denise Bentley
Co-founder & CEO
Living out her faith has always been important to Denise. Never was it more challenged and ignited when an accident at work occurred. After a career in the City that spanned the banking and business consultancy sectors, she suffered a near fatal brain haemorrhage – but miraculously survived. During the healing process, she realised her life had been saved for a purpose – and decided to dedicate herself to helping people.
In 2010, Denise and her husband Aerold established First Love Foundation with a mission to deliver projects that tackles social injustice, the causes of poverty and deprivation – the first of which was Tower Hamlets Foodbank. Not wanting to just address the crisis, the vision for the Advice & Support Project was born and through it they've seen the transformational effect it has had on people's lives.
Denise is a passionate advocate, an accomplished speaker, has featured in a number of media outlets and considered a respected governmental advisor.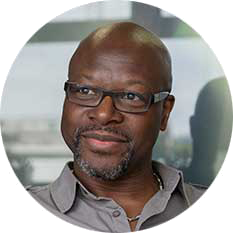 Aerold Bentley
Co-founder & Chair
It was a difficult time for Aerold when Denise suffered a near fatal brain haemorrhage – he was also very much aware how life can in a moment take a 180 degree turn. This is because, as a child, his mother was also given a 50-50 chance of survival after being diagnosed with a blood clot on the brain.
One of the biggest lessons he learnt was the importance of having the right kind of support around you when you are in crisis. It was in the midst of this that Aerold found his faith.
Although a major turning point, his passion for giving the voiceless a voice is rooted in personal challenges he faced in his youth. Now with Denise healed, he too dedicated the rest of his life to helping others.
Now looking to the future, Aerold is keen to see First Love Foundation continue to innovate and grow from strength to strength, playing its part in transforming the community – and beyond.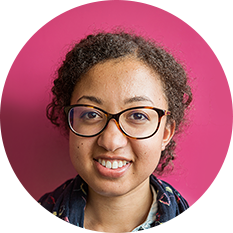 Rachel Holmes
Office Manager
Rachel is our Office Manager. She believes that hope is vital in overcoming social injustice. Rachel is responsible for managing the day to day work of the Foundation. As Office Manager, Rachel works closely with the CEO and also in a supportive role to the Board of Trustees for all matters relating to governance and charity administration. The first point of contact for the Foundation, Rachel deals with all general enquiries and ensures the office is running smoothly. Inspired by her faith, Rachel loves seeing different people from across the borough work together to help their neighbours in crisis.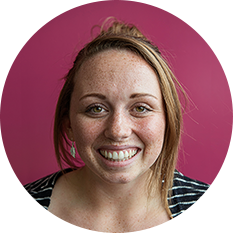 Becci Glanville
Media and Communications Assistant
Becci is our Media & Communications Assistant. She loves being part of a team that are passionate about transforming the lives of people that are in crisis and seeing the impact it creates. With a passion for media and communications,  she relishes the opportunity to use her gifts to better communicate our work. Working closely with the wider team, Becci is responsible for maintaining our media channels. From creating content that helps raise awareness about the context of our work right through to populating our social media streams with the latest news and events – Becci works to ensure our communication continues to challenge and inform.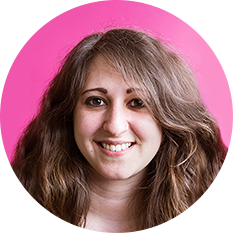 Sophie Agrotis
Foodbank Project Coordinator
Sophie is our Foodbank Project Coordinator and has a passion for seeing a just and fair society. As the first point of contact, Sophie is responsible for the smooth running of the foodbank, whether it be dealing with foodbank referral enquiries, coordinating our seasonal events, right through to helping our supporters organise successful food collections. Working closely with the wider team, including our incredible volunteers, Sophie works to ensure we can continue to meet the growing needs of the community.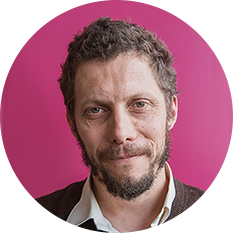 Barney Morris
Warehouse Supervisor
Barney is our Warehouse Supervisor. He is passionate about people and seeing injustice overturned. Barney manages the inward donations of food and deliveries out to our foodbank centres – he works with an amazing team of volunteers who help pack, sort and deliver food to the foodbank centres on a weekly basis. He also mentors and teaches transferable and vital skills to our volunteers who have received help from our Advice & Support team, with the aim of helping them get ready to go back to work.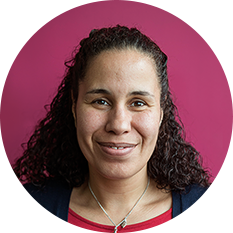 Jo Leslie
Project Worker
Jo is the Lead Project Worker for our Advice and Support Project. She has a heart for those who are marginalised which drives her to do all she can to support others.
In collaboration with advisors from the Child Poverty Action Group and Tower Hamlets Council, she is the gateway to our Advice & Support service. Jo and her triage team work with every person to resolve their immediate crisis and put longer term solutions in place, helping to build resilience. Her desire is to enable every person we see to overcome crisis and live sustainable and stable lives.
Our Projects
Back in 2010, we started out as a foodbank. But today, we also offer advice and support to those who need it most.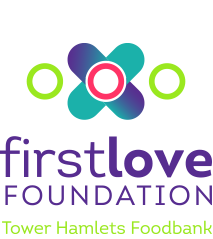 We work to tackle hidden hunger in Tower Hamlets, by providing emergency food support to people facing crisis.
Find out more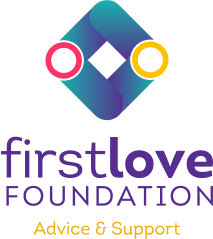 Together with our partners, we provide advice and support to help people get back on the path to living sustainable lives.
We can't do it alone
We work in partnership with the Child Poverty Action Group, the London Borough of Tower Hamlets, and a network of over 250 external agencies. Together, with our corporate partners and volunteers, we transform lives as we work towards building a stronger community.