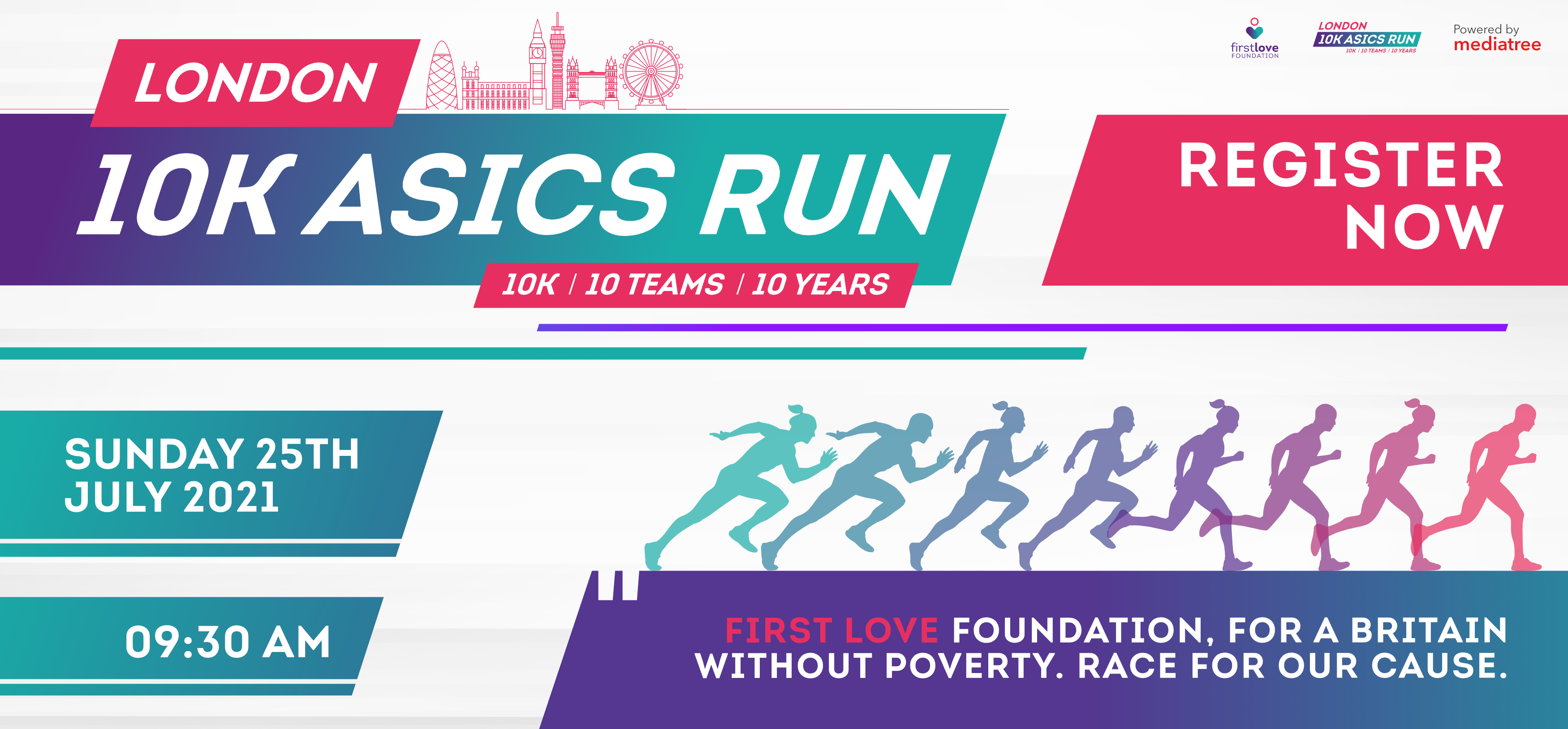 A huge thank you to everyone who took part in the ASICS London 10K on Sunday 25th July 2021. This year we had an assortment of runners, ranging from Trustees, Advisory Board Members, Corporate Partners (both old and new) and individuals.
Our runners were able to raise over £12,000 for our charity! We are extremely grateful to everyone who ran either through the streets of London or who participated at home, everyone who supported a runner and to those who gave up their time to organise the event with us.
A special thanks to Advisory Board member, Melanie Stocker from Burberry for leading on event logistics. Your support took a huge strain off of the charity and without your involvement the 2021 London 10k simply wouldn't have been possible. An equally important thank you to the team at Media Tree, particularly Fallon, Chris and Daniel for supporting with visuals, branding and fundraising. We truly appreciate your support.
This year was particularly important.
In 2020 we scaled our services to meet the demands of the borough. At the same time, most fundraising events were cancelled in line with government restrictions. That made this year a particularly important year for fundraising and why we are extra grateful to all who participated.Here's what this year's race looked like:
Next year we hope particpate yet again, with a strong target of £12k to beat! Are you up for the challenge?
Are you interested in running for us?
Perhaps your organisation is interested in running for a good cause? If so, you can get in touch with Melanie at partnerships@firstlovefoundation.org.uk.
Where does my money go?
We want to see a Britain without poverty. We are working towards this by supporting people to tackle crisis, to rebuild confidence and skills for their journey out of poverty. All money raised will go directly towards working with those most in need. You can find out more about the work we do and the kinds of people we have worked with here.
Thank you.