Donate Products
We always need donations of non-perishable foods and toiletries. From a few cans to an office food collection, we appreciate every donation and it goes a long way to make a difference.
What we need
We accept donations of long-life, non-perishable foods like tinned fruit, vegetables and meats.  We also accept toiletries (like toothpaste and shower gel). We don't accept donations of fresh food, food past its use-by date or alcohol. Please make sure all donations: are unopened are in-date, have reasonable shelf-life left and are not fresh food items – we can't store them.
Our most need items this month are:
Carrier Bags
Pasta Sachets (easy cook)
Vegetarian Tinned Meals
Olive/Cooking Oil
Tinned Spaghetti
Tinned Custard
Tinned Rice Pudding
Men's Deodorant
Woman's Deodorant
Washing Powder
Washing Up Liquid
Shaving Foam
Updated: 01/04/2019
Items NOT needed at the moment:
Baked Beans
Pasta
Fizzy Drinks
Crisps
Lentils/Pulses
Ways to donate
You can drop off donations to our warehouse in Poplar but please get in touch first so we can make sure someone is there to meet you. We also accept online supermarket deliveries direct to the warehouse. Please get in touch first, so we can make sure we're there to accept the delivery.
We have permanent collection points in these supermarkets where you can purchase items in store and drop them off on your way out: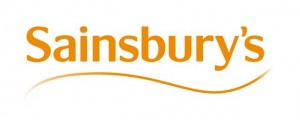 Meet Lorna
When you meet Lorna, you'd never guess that she was once unable to feed her children and living in fear of eviction.