Donate Products
We always need donations of non-perishable food items and toiletries. From a few cans to an office food collection, we appreciate every donation and it goes a long way to make a difference.
We cannot accept opened or out of date items, fresh food, alcoholic drinks or medicine.
These items will be thrown away. Please only give as you would like to receive.
At the moment, our most needed items are:
Honey
Jam
Rice (1kg, not boil in the bag rice)
Tinned fish
Vegetable soup
Curry sauces / other cooking sauces (not pasta sauce)
Tinned vegetables
Hot chocolate
Shower gel
Female deodorant (we have male deodorant)
Baby wipes
Ways to donate
You can drop off donations to our warehouse in Poplar but please get in touch first so we can make sure someone is there to meet you. We also accept online supermarket deliveries direct to the warehouse. Please get in touch first, so we can make sure we're there to accept the delivery.
We have permanent collection points in these supermarkets where you can purchase items in store and drop them off on your way out: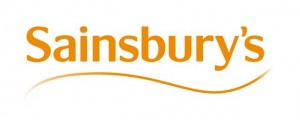 Meet Lorna
When you meet Lorna, you'd never guess that she was once unable to feed her children and living in fear of eviction.