Donate Products
We always need donations of non-perishable foods and toiletries. From a few cans to an office food collection, we appreciate every donation and it goes a long way to make a difference.
NO MORE FOOD
Over the last few weeks, we have had a overwhelming response from the local community in the form of many, many food donations! Due to the large influx of donations, our warehouse is full!
We would greatly appreciate if you could drive your efforts into donating funds, and volunteering!
You can donate to us via the 'Donate' button in the top right hand corner of the screen.
You can sign up to volunteer by filling in your details on the 'Contact Us' page.
Thank you again for all your support! It really means such a great deal.
– First Love Team
Ways to donate
You can drop off donations to our warehouse in Poplar but please get in touch first so we can make sure someone is there to meet you. We also accept online supermarket deliveries direct to the warehouse. Please get in touch first, so we can make sure we're there to accept the delivery.
We have permanent collection points in these supermarkets where you can purchase items in store and drop them off on your way out: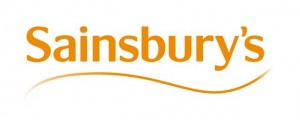 Meet Lorna
When you meet Lorna, you'd never guess that she was once unable to feed her children and living in fear of eviction.