Donate Products
If you would like to support our work, the best way you can help at the moment is by making a one-off or monthly monetary donation. Our charity is funded by the public, by people just like you. It's your donations that make our work possible.
Donations help us with the core part of our work, with solving immediate crisis and keeping it away.
Our most needed items at the moment are:
Milk
Pasta sauces
Fruit juice
Detergent
Dish-washing liquid
Razors
Shaving foam
Please avoid the following:
NO pet food
NO pasta
NO soup
NO alcohol
Thank you!
Ways to donate
You can drop off donations to our warehouse in Poplar but please get in touch first so we can make sure someone is there to meet you. We also accept online supermarket deliveries direct to the warehouse. Please get in touch first, so we can make sure we're there to accept the delivery.
We have permanent collection points in these supermarkets where you can purchase items in store and drop them off on your way out: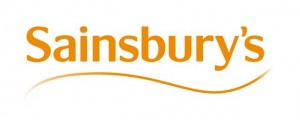 Meet Lorna
When you meet Lorna, you'd never guess that she was once unable to feed her children and living in fear of eviction.