What we do
We are an AQS-accredited service providing rapid crisis intervention, welfare rights advice and advocacy to people who are facing crisis in their lives. From the moment someone is referred to us, we sit down with them to listen to their story and understand how we can help them get their life back on track.  Through our theory of change, and working closely with our partners, we help people transform their lives and build stronger communities.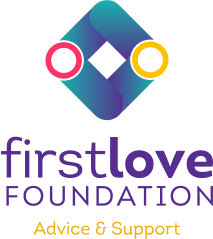 Our front-line team of advisers are trauma-informed and take a person-centred approach to providing rapid crisis intervention, wraparound support, welfare rights advice and advocacy.
Since 2010, we have provided over 14,000 allocations of emergency food, with nearly half of all food going to feed children.
Referrals due to delayed income
Almost 40% of referrals to our Advice & Support service in the first 6 months of 2015 were for help to resolve a delay in payment of benefits.
In the first six months of 2015, nearly 70% of all people referred to First Love Foundation's Advice & Support service did not need assistance beyond their first visit.
Meet Alfred
Alfred was unemployed and only had £10 a week to spend on food when he was referred to the Tower Hamlets Foodbank. Today, he's had a job for two years and has never looked back.
"I have come so far and now have a very good positive path. I now have something to be happy for."
Claire
mother of one
"I think you need to walk a mile in somebody's shoes before you start judging them because everyone's situation is different."
Terene
single mother of one
"I will dedicate my life to help other people. I can now see my future and my kids' future."
Sasha
mother of two
We can't do it alone
We work in partnership with a network of over 300 external agencies in the London Borough of Tower Hamlets, City of London, South Hackney and South Islington.  Together, with our corporate partners and volunteers, we transform lives as we work towards building a stronger community.
Want to Refer Someone?
If your organisation would like to refer someone in crisis, get in touch to find out how you can partner with us.