We would like to give a huge congratulations and thank you to Team Gensler for their recent Mix Interiors Award. First Love Foundation now has an award winning office!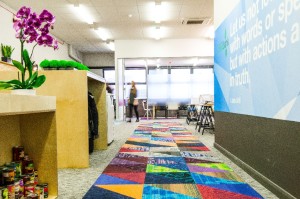 Back in July 2014 Workspace Group kindly offered us subsidized office space allowing enough room for our growing team. However, with no design budget to speak of we were at a loss as to how to transform an empty room into a functional office.
Fortunately, the good folk at Gensler, through their GServe initiative, were able to help us out. Not only did they come up with an amazing design but they also got their suppliers to donate various items through their samples, surplus and upcycling. We were hoping for a functional workspace with enough tables and chairs for all the team and volunteers. What Gensler created was an energetic and vibrant office that also reflects the community values of First Love Foundation. Even the carpet was donated by multiple manufacturers.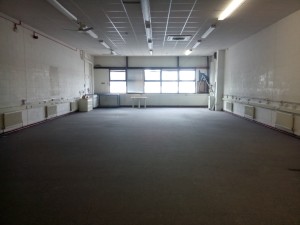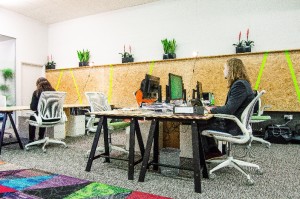 This is not just a new office but the hub of all the planning and preparation that goes into keeping First Love Foundation and it's projects running. Without the generousity of Gensler and the community of suppliers they inspired to contribute, we would not be able to help local people facing crisis.
"When the design concept was first pitched to us we were so overwhelmed by the time, thought and inspiration that had gone into it already – we literally didn't know what to say! Having no budget to work with, we were simply amazed at the support they were able to garner and also extremely humbled by the number of people and organisations that were willing to contribute. My team are motivated by their desire to help people facing crisis which can sometimes be a lonely and overwhelming task. Having a fun uplifting workplace that really does reflect who we are has not only inspired new creative ways of working – but has shown the team how supportive Gensler and their network are of our work to combat hidden hunger in Tower Hamlets." Denise Bentley, CEO First Love Foundation.
A few months later the project was nominated for a Mix Interiors award and won its category for Giving and Social Impact. We are so pleased the hard work and commitment from the Gensler team to support the community around them was recognised. They even held a Bake Off style competition to raise some funds for additional items they needed to purchase!
The creation of Firstlove HQ would not have been possible without the generosity and invaluable contributions of OD projects, Abbey Wood Flooring, Rox Dry Lining, H&S, PIP, Edge, MSK, Howard Bros Joinery, Olympiad Signs, Bisley, Co-Existence, Dulux, Carl Hansen, Mohawk Group, Quadrant carpets, TPS, Optima, Milliken, Interface, Muraspec, Humanscale, Brunner, Herman Miller and Hitch Myliusfor.
To find out more about the project see Gensler's blog.