Have you ever wondered what kids on free school meals eat in the summer? Have you ever wondered how isolating Christmas can be for many people? Neither had we… until now.
Our names are Isabelle, Phoebe and Erin, we are 15 and 16 years old and live in North London. We have spent this week doing work experience at First Love Foundation. On our first day, we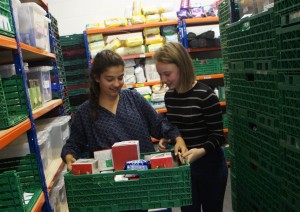 quickly came to the realisation of the poverty in Tower Hamlets. We were shocked after we learnt that 43.49% of children in Tower Hamlets live in poverty as our families have never been in similar situations. The contrast between the skyscrapers in Canary Wharf and the more deprived housing in Tower Hamlets is extreme. We didn't understand why this contrast existed in such a wealthy city. We immediately became greatly interested in First Love and the work they do for all that ask for their help.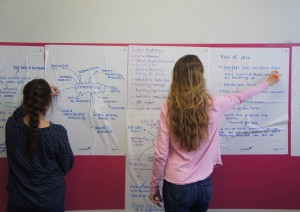 We spent the week doing various activities, such as working in the warehouse, discussing improvements for social media and creating a plan for a pack that schools can use to inform students on this crisis. One of the highlights of our week was fundraising in Shoreditch High Street Station where we raised £237.63.  The local community were so generous, although we did "encourage" some people to donate with our charms. Also, during our morning at the warehouse, we were pleasantly surprised by the mass of food given by local businesses, schools, churches and companies to name a few.
When we arrived, we quickly felt at ease in the office as all the staff were welcoming and kind. They have given up their time for us to create a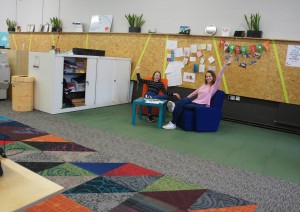 n enjoyable and busy week. Moreover, their office is bright and colourful, filled with plants and can only be described as "funky" and "creative."
We would like to thank the team at First Love Foundation for treating us as their colleagues and welcoming us with open arms. We could not have asked for a better work experience!